Tales of a Toy Horse
ShareDoc @ FIPADOC
20-28 January 2023 Biarritz
Finite: The Climate Of Change
ShareDoc @ CPH:DOX
15-26 mars 2023 Copenhagen
When spring came to Bucha
ShareDoc @ FIPADOC
20-28 January 2023 Biarritz
Pushing Boundaries
ShareDoc @ FIPADOC
20-28 January 2023 Biarritz
Our Daily Bread
ShareDoc @ FIPADOC
20-28 January 2023 Biarritz
The New Greatness Case
ShareDoc @ FIPADOC
20-28 January 2023 Biarritz
ShareDoc Festival Events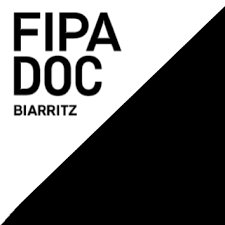 ShareDoc @ FIPADOC
Biarritz 20-1-2023 to 28-01-2023
Featured Documentaries:
Tales of a Toy Horse
Finite: The Climate Of Change
When Spring Came To Bucha
Pushing Boundaries
Our Daily Bread
The New Greatness Case
Introducing European Film Festivals
12:00-13:00 Thursday 26.01, Keynote Atlantique
Speakers
Sini HORMIO, Docpoint Helsinki
Margje DE KONING, Movies That Matter
Johanna VON WEBSKY, Dok.Fest München
Sara FERRO, Make.Dox
Anne-Marie BORSBOOM, ShareDoc
Throughout the year, film festivals form a powerful ecosystem of sharing and encounters for European professionals. In this session, several programmers present their festival and the activities related to using festival in IMPACT campaign. The presentation will be an opportunity to highlight Doc around Europe, a strong network of festivals which FIPADOC is part of, and more specifically the action towards new talents.
ShareDoc presentation